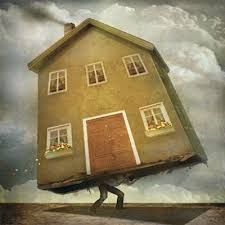 18 Apr

How to make the biggest investment of your life work harder for you

When you're in the renovation business, you meet a lot of homeowners. You sit at countless kitchen tables. You drink gallons of coffee. And, along the way, you learn so much about people's plans, dreams and challenges. Lately, with the market being so heated, there are two stories I hear over and over. 

Family X: "Our home's value has increased by leaps and bounds over the past few years but so has everyone else's. We want to trade up from our starter home but the universal appreciation has widened the affordability gap for the next house."

Family Y: "Our home isn't just our largest source of equity, it's our only one. We made sacrifices to buy it, and now we're leveraged to the hilt. We worry about how a change in job situation or even a spike in interest rates would affect our ability to keep our heads above water."

The common theme: underestimating the cost of home ownership. When what was meant to be a prudent, 'upwardly mobile' lifestyle decision seems to be closing as many doors as it opens.

The common solution: a basement income suite, a game-changing investment decision that can help pay off $200,000-$400,000 of your mortgage or simply accelerate your repayment years.

In the case of Family X, narrowing their property search to homes that have the potential to house a legal basement apartment would increase their mortgage eligibility by well over $200K ($250K-400K minus the cost of the basement) in the eyes of the CMHC.

For Family Y, a second suite would increase their monthly cash flow by about $1,200, enabling them to pay off their existing mortgage more easily while creating a buffer of cash for whatever life throws at them.

Beyond empowering homeowners to unlock the income potential beneath their feet, the second suite strategy may not even require giving up the entire basement – a common concern for growing families. With proper space planning, lower levels as small as 600ft can be optimized for split usage and privacy. At Penguin, we're quite particular about understanding the specific needs and habits of our customers and can advise on issues like separate entrances, shared versus separate laundry facilities, and if and how the backyard will be impacted.

Investing in a second suite solution, in the home you have or the home you want, will open up possibilities and opportunities that weren't there before, all while increasing the value of your home and padding your savings along the way.

Number Crunching: The Financial Impact of a Second Suite

A Toronto home purchased for $1,300,000 with a $400,000 down payment creates a mortgage of $900,000. A rate of 2.5% over 30 years works out to a payment of $3,509.47 per month.

If you build a basement apartment for $75,000 and rent it out at $1,200 per month, $300 of the rent would go towards paying off the build while the remainder ($900) could be used towards increasing your monthly cash flow or paying off your mortgage sooner.

To pay off your mortgage sooner, you'd add the $75,000 amount to your existing mortgage, increasing your payment to $3,802 per month. By adding the extra income from the basement directly into paying down the mortgage, the net effect of the basement apartment reduces your mortgage payment to $2,602/month. ($3,802 – 1,200 = $2,602)

You would pay off your mortgage in 20 years and 8 months, cutting over 9 years of payments off your mortgage.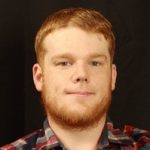 Christian Saunders, a seasoned marketing professional hailing from Toronto, Ontario, brings over 5 years of valuable experience to our team.
As a key member of our company, Christian plays a pivotal role in crafting compelling content that you encounter on our website and social media platforms. With a keen eye for detail and a passion for effective communication, Christian ensures that our brand's message resonates with our target audience. Beyond his desk, you might spot Christian on our job sites, skillfully capturing multimedia to enhance our visual storytelling.
Don't hesitate to say hello when you see him in action! Christian's dedication and expertise contribute significantly to our mission of delivering exceptional experiences to our valued clients.