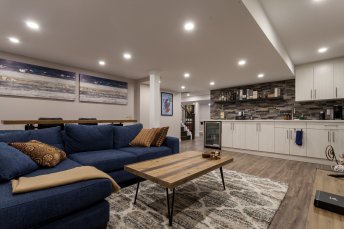 03 Jul

Invest in these Home Improvements in Today's Housing Market.

When you start considering home improvements there is a fine line between making updates that add immediate resale value and investing in choices with zero ROI down the road.

As with all home improvements the first thing to consider is if you want to do it, and how will you benefit from it. Sometimes the best return on an investment is simply how it makes you feel so don't completely undervalue that as a choice.

However, if you are looking to get the greatest return on your investment consider these renovations before you simply swap floor colours and change door handles.

When you begin to make decisions regarding home upgrades, renovations and other major home projects, it's important to note the market value of your home and its relation to the homes around you.

This is especially true now that the housing market in the GTA has stabilized. If the homes top out in your neighbourhood at 900,000 and yours is already worth 875,000 you may lose money in the short term if your renovation project is more than $25,000.

Unsurprisingly, homeowners are most likely to spend money renovating or improving kitchens and bathrooms. And that can be a smart investment if you are considering selling in the near term as that's what most buyers look at first.

However, if you are looking to make your home more liveable, and have decided now is not the best time to list your home you may want to consider rearranging the order in which we present the best renovation ROI projects below.

Update kitchens and bathrooms for the greatest return on investment.

Brad Hunter, chief economist at HomeAdvisor, notes that millennial homeowners are now twice as likely as baby boomers to tackle kitchen and bathroom remodels. Based on findings from HomeAdvisor's annual True Cost report, most millennials have compromised on the size and condition of their first homes, and many purchase older homes that need repairs in order to be able to afford home ownership at all. Those stats combined with the fact that most people perceive bathroom and kitchen updates as most impactful on home resale value—and kitchens and bathrooms are high-use, high-traffic rooms—results in a high level of interest for these types of projects. Real estate appraisers also tend to look for updates in these areas first, due to the appeal for potential buyers. It should be noted here however, that we see a Penguin Basement listed in more and more home listings in the GTA.

Start simply by replacing old appliances with new, and make sure all appliances match. You can reface or replace outdated cabinets, as well as revive old flooring with newer tile or vinyl options. And hardwood can be sanded and re-stained. And simple updates, like a backsplash or new appliances, can easily return your investment especially if you are willing to undertake those projects yourself.

If you just bought a home with standard cabinets and Formica countertops in the kitchen, then a simple swap out for quartz or granite will likely benefit you in your efforts to realize a return on your investment in the short-term. Take it one step further by adding gourmet-style cabinets and swapping out fluorescent overhead light for more modern and efficient fixtures.

With bathrooms, a complete renovation usually isn't required. You can tackle inexpensive elements like vanities, toilets and fixtures, and still get the look and feel of an update without breaking the bank. If you are considering a Kitchen renovation, be sure to check out our sister company Penguin Kitchens.

Prioritize curb appeal with landscaping.

Landscaping is probably the easiest way to increase your home value in the first year as healthy trees, blooming flowers, plants and neatly trimmed lawns make a house prettier and therefore more appealing to perspective buyers. Do not make the mistake of installing synthetic turf and paying for patterned concrete as these are expensive and offer limited appeal. They both tend to wear quickly as well.

Increase your existing living space.

If you've purchased a home that's features a closed-off floorpan consider opening up some walls, especially around the kitchen. Open designs appeal to a broader range of buyers but if you have small kids and plan on staying put for a while, consider leaving the room separation in place and save your sanity. If you have the funds are are planning to stay put for some time, you could consider adding square footage to your home making space for an additional bathroom, family room or three-season room. Bigger homes usually lead to higher values, and that's something buyers tend to notice.

Of course, Aa cheaper and easier way to add living space to your home and to provide separation between adult and children activities is to convert under-utilized space into functional areas. 

Finishing a basement is a great way to add an extra bedroom, play room, or family room to a home. And better yet, if planned out as a Second Suite this can be used for potential income down the road, or create additional appeal for a future buyer.

The doubling of homeowner equity over the past few years gave people the financial ability and confidence, to investment in their homes but now that prices have stabilized you need to invest in you home intelligently. If you are looking to move in the short term, focus on the superficial kitchen and landscaping improvements, but if you want to improve your current living environment while ensuring future resale ROI, look at your basement.

If fact, we've noticed that many who renovate a basement find a new new reason to love and stay in their home.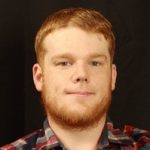 Christian Saunders, a seasoned marketing professional hailing from Toronto, Ontario, brings over 5 years of valuable experience to our team.
As a key member of our company, Christian plays a pivotal role in crafting compelling content that you encounter on our website and social media platforms. With a keen eye for detail and a passion for effective communication, Christian ensures that our brand's message resonates with our target audience. Beyond his desk, you might spot Christian on our job sites, skillfully capturing multimedia to enhance our visual storytelling.
Don't hesitate to say hello when you see him in action! Christian's dedication and expertise contribute significantly to our mission of delivering exceptional experiences to our valued clients.