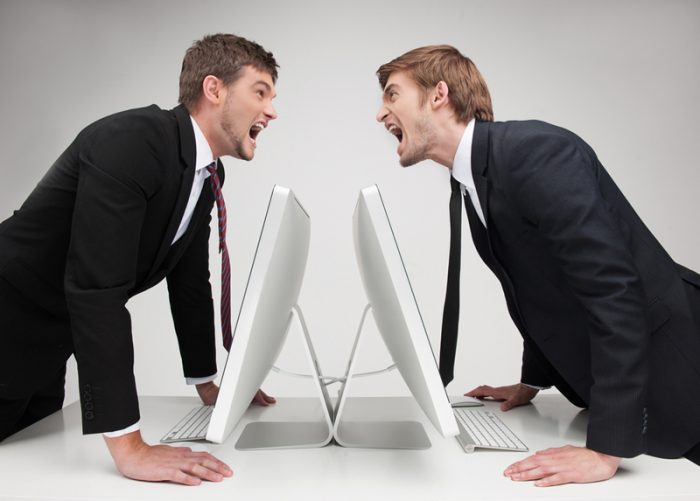 17 Aug

POBODY'S NERFECT.
How to resolve a complaint with ANY company.
The age of the internet has turned everyone into a critic. We are comfortable hiding behind our on-line personas criticizing films, restaurant service, governments and each other. But after a while all of this just becomes background noise, and the change we all seek becomes lost in ineffective and confrontational conversation.
In dealing with any business, or company, you will encounter moments of dissatisfaction. What defines a good or bad company, is not whether or not they make mistakes (We all do, don't we? Don't you?), but how the error is resolved. But just as a good company should be willing to work positively towards resolving errors and disputes, a good customer also needs to know how to effectively communicate issues needing resolution.
Author, entrepreneur and musician Dave Carroll became famous when his YouTube music video, "United Breaks Guitars" reached over 18 million people. He took his experience with United and also penned a book called "United Breaks Guitars: The Power of One Voice in the Age of Social Media." Learning from that experience he co-founded a conflict resolution website called GripeVine, and wrote a book designed to help customers and companies seek helpful outcome to conflict. He offers very valid approaches to seeking resolution, some of which we have included below. Good advice for all, and something we take to heart when dealing with our own suppliers and clients.
Be Mature
Name calling just creates more conflict, and turns a customer-service representative who wants to resolve an issue as much as you do into someone less willing to listen, and to help. If you are reaching out online, remember to treat each other with respect as if the engagement was face-to-face. Don't let the safe distance of a phone line or internet connection be an excuse to act badly.
Remain Calm
Remember that the customer-service person you speak to is not likely the person who is the cause of your complaint. They are wage earners, paid to engage with upset, or confused customers to help turn a turn bad story into a good one. Killing the messenger won't help your situation, and it could hurt your effort.
Customer-service representatives spend their days listening to complaints. If you're clear, concise and calm when you share what happened and what you'd like done about it, you'll stand out from the crowd. Even if your matter remains unresolved you'll increase your chances of speaking to someone higher up.
Aim High
If the person you are speaking to is unable or worse, unwilling to help, don't be afraid to insist on speaking to someone with more power. Front line agents are often unauthorized to deal with uncommon problems, but that doesn't mean no one can help you. Reach for the top to get the result you want.
Be Realistic
If your suitcase is destroyed by an airline, demanding $2 million in compensation may be a little excessive. And if we got paint on your floor, asking for a whole new floor may not be necessarily the best or most timely fix. Companies, especially those that appreciate the power of social media, want quick resolutions, so ask for something that is desirable but also reasonable.
Use Available Channels
A company that cares about it's customer will have customer care people, programs and maybe even applications available to ensure a complaint is properly logged, and assigned to the correct people for resolution. Penguin Basements uses a industry standard program called BuilderTrend to interface with our clients, and Facebook Messenger to interface with perspective clients. If you have a problem or complaint with any company reach out to them through their designated channels first before taking it to social media. There's no use taking a fight public if it can be resolved quietly and quickly. And if done so, your opinion of the company with which you have the complaint may turn out to be a positive one. And isn't good news a far nicer thing to share on social media?
Use the Social Advantage
If your voice falls on deaf ears, then it's time to bring in the power of numbers. If you can't get satisfaction from the company through official channels (or if they don't provide any), take it to the people. Share your story on Twitter, Facebook, YouTube, Instagram and Gripevine. The more creative your presentation, the better the chance your story will get out there.
Creativity rules
Innovative ideas and formats can help get your story out. Dave Carrol is a singer-songwriter, so he used music videos to garner support for his situation. Just remember, content is still king. Make something that looks good, sounds good and encourages people to tell their friends about it. No organization that cares about its reputation will sit by idly while customers look at their brand disapprovingly.
Be willing to Give and Take
If a company is good, and you've had no issues at all, still take the time to reach out to the company, the customer care team, or the world at large via social media to phrase the company and it's people. This helps inspires competitors to up their game, leading to better service and experiences for all of us. If you entered a period needing customer care resolution with a company, and all turned out well, do the same for the very same reason. We all share in the responsibility of make every company we deal with every day better than it was the day before.
Utilize Review Sites
Share your stories, good and bad on review sites. Popular sites like Yelp, Facebook, Dwell, and Homestars allow you to share your experience with others. But don't use review sites for leverage as it undermines the value of a review site, and make all parties involved look bad. If you can't get an issue resolved in a timely manner, and the case is for all intents and purpose closed, then call it out. Similarly, if a company addressees issues to your satisfaction, give credit where credit is due. And if your company experience was flawless, be sure to tell as many people as you can. And buy yourself a lottery ticket. I assure you everyone is as happy as you are when things go exactly as planned.
Dave Carroll is the Co-Founder of Gripevine.com and the author of United Breaks Guitars: The Power of One Voice in the Age of Social Media.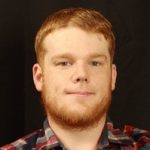 Christian Saunders, a seasoned marketing professional hailing from Toronto, Ontario, brings over 5 years of valuable experience to our team.
As a key member of our company, Christian plays a pivotal role in crafting compelling content that you encounter on our website and social media platforms. With a keen eye for detail and a passion for effective communication, Christian ensures that our brand's message resonates with our target audience. Beyond his desk, you might spot Christian on our job sites, skillfully capturing multimedia to enhance our visual storytelling.
Don't hesitate to say hello when you see him in action! Christian's dedication and expertise contribute significantly to our mission of delivering exceptional experiences to our valued clients.