26 Feb

Second Suites Ultimate Guide
1) What are Secondary Suites (Second Suites)?
As one of the most popular income properties in and around North America, secondary suites can be defined merely as a self-contained apartment in a detached or occupied single-family dwelling. Naturally, this might seem like a bit of a strange definition, but the fluidity of the secondary suite meaning allows for a wide array of housing solutions that fit your home.
Although we have seen secondary suites as a synonym for the traditional basement apartment definition, secondary suites are quite a bit more diverse. You may see them mentioned as accessory apartments, in-law apartments, mother-in-law apartments or even nanny suites. The critical fact is that these apartments provide a steady income or greater security for those on fixed incomes to ensure that they can handle rising costs, and ensures that you can genuinely find granny flat solutions.
So, what is included in a secondary suite? Well typically, these apartments include a fully functional home in a smaller space. This would naturally include, at a minimum, a separate and private three piece bathroom, a small kitchen or kitchenette that consists of an oven, element, sink and a fridge/freezer. As well, most secondary suites include a separate bedroom and a living space, but that is not necessary for all spaces. Finally, a secondary suite in many jurisdictions indicates a living space that is entirely separate from the single-family dwelling, that has a way to isolate itself from the main living area, and a separate entrance and exit. Naturally, it will depend on your exact situation, but make sure to pay attention to both provincial and municipal guidelines on secondary suites to ensure your home and income property is up to code.
There are a few examples of what you can make into an accessory apartment, and this includes:
In space above a garage
On the main floor of a home
In the basement of a home
In an attached area that is connected to a home
An entire separate area, such as a guest house on the property
Usually, these spaces are not considered just a room, but depending on your living situation, you may be able to turn an upstairs space into an accessory apartment, but it would undoubtedly be difficult.
2) What value does a secondary suite add to your home?
A secondary suite is one of the best ways to ensure that you and your family have an additional income source that can help you maintain your standard of living, even with rising costs. The average rental price of a studio apartment will depend on the area, but in larger suburban or city cores, you can expect to charge between $600-$800 per month. This is not a small sum, and for some people who are looking at the best way to pay down their mortgage faster, a secondary suite might be a great option. Plus, with current rental markets, you would be able to have good tenants for years to come. This is why a secondary suite in your home is considered on the best ways to pay off your mortgage faster.
However, it is not just about rentals, having a secondary site is one of the best ways to add straight value to your property if you are looking at selling. One of the most significant benefits of having a house with in-law apartment is the resale value within the home, especially in the hot rental market like we are experiencing across the country. It is estimated that potential buyers would be willing to upwards of $3,000 to $5,000 extra for a property that has a finished basement suite located within it. This means that you are gaining income through rentals, and providing yourself with a nice bump to your final selling price if you decide to move onto a different home. With this in mind, we have created this handy little checklist to see if a secondary suite is a good fit for your current home.
What is the monthly rent you would charge for the space?
What is your current mortgage costing you per month?
What will the cost be to create, or upgrade an existing suite or space in your home?
How would you finance the renovation?
What other expenses are you paying?
Are any of these expenses tax deductible in your area?
What impact will these proposed expenses and revenues have on your taxes?
Naturally, you might be asking yourself, is this a good fit for me? Well, if you are in the Toronto area, you can have a secondary suite, as long as you apply for a permit. The home must be either a detached home, a semi-detached house or a townhouse within the R zone. Further to this, in Toronto the main building must have been built five years before the secondary suite is proposed, and thus, you cannot build a home in the city with the intention of immediately renting out an in-law suite. As well, the overall house must have at least 460 square meters of space, with the secondary dwelling having at least 55.0 square meters in the home, or 42,0 square meters in an attic. Finally, you do not need to chat to your neighbour about a secondary suite, but it might be a good idea to have a conversation to ensure they are aware that they might have an additional neighbour.
3) How to make a basement apartment?
Step 1. Think wisely – Are you ready to become a landlord?
Being a landlord is not always an easy job. There can be issues of plumbing, or other maintenance you need to perform, you need to collect rent every month, and of course, you lose part of your living space to a stranger. This kind of responsibility is not for everyone, and you need to think long and hard if you want to enter into this kind of agreement.
Step 2. Permission, zoning bylaws, plans and application
If you are curious about if your area is suitable for a secondary apartment, it is best to take a look at the Ontario zoning bylaws. These bylaws will ensure you can move forward with your idea, and you can then check your local zoning guidelines like the Toronto Municipal Bylaws governing secondary suites.
Next, you can start to gather your plans for your renovation. There are tonnes of options online, and one of our favourites is here. Make sure to pay attention to the bylaws of your community when you are drafting up your plans, as many cities require you to check-in before your project to ensure it is up to code. For instance, in Toronto, there is a preliminary project review, which is a common occurrence in communities across the country.
Naturally, there might be issues with your secondary suite applications, and each community has an appeal process. Typically, it is a simple issue of the wrong form or incorrect information, and most appeals are resolved without concern.
Finally, once successful you will need to register your secondary suite. This is a decently straight forward process, and whatever community you live in will have a form or a site you will need to register through.
Step 3. Start Work on Your Second Suite
Finally, you will get to start work on your secondary suite, and what is included will depend on the area and zoning bylaws. However, generally, you will need to be aware of the space of the dwelling, ensure it has a private entrance, a full kitchen and three piece bathroom. It will help to have solid doors separate living, and sleeping spaces and window wells are never a bad thing. Finally, your secondary suite must meet local parking bylaws, which can include a parking spot, or simply having access to street parking.
Step 4. Inspection Time
Next, once your space is finished, you will need to complete inspection from a city inspector. It will be a nerve-racking experience, but a proper contractor will ensure your space will pass with flying colours.
Step 5. Getting a License
Next, you will apply for a secondary suite license with your community. In Toronto, the city provides you with information on how to apply, and the process is honestly quite straight forward.
Step 6. Start earning money from second suite business
Finally, you need to find a tenant and start renting! We would suggest either using a realtor if you want a hands-off approach or utilising Kijiji or other listing platforms that are in the area. Remember, you need to vet your potential renters, and asking for credit checks or references is not unheard of in the rental community.
FAQ Section
How to appraise the value of a legal secondary suite?
Valuations are tough and will depend on the area you are in. However, the industry norm is to price a legal secondary suite between $3,000 and $5,000 above the value of a home or property.
How to keep a basement apartment warm?
Keeping your basement apartment warm is one of the challenges here in Ontario. The key to a warm basement is to ensure that the heating system is adequate and to install insulation throughout the space properly. As well, double pane windows with curtains and weather-stripping on the doors will help keep the heat in, and the cold out.
Is there any secondary suites program in Ontario?
Yes! There is a tonne of great programs for Ontario homeowners who are looking for to upgrade their home for a secondary suite. The Ontario Renovates Program can apply funding up to $15,000, while the Secondary Suites Program also exists and provides funding up to $30,000. Each program does have deadlines, and the linked articles go through the exact details!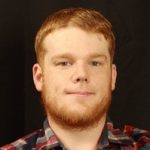 Christian Saunders, a seasoned marketing professional hailing from Toronto, Ontario, brings over 5 years of valuable experience to our team.
As a key member of our company, Christian plays a pivotal role in crafting compelling content that you encounter on our website and social media platforms. With a keen eye for detail and a passion for effective communication, Christian ensures that our brand's message resonates with our target audience. Beyond his desk, you might spot Christian on our job sites, skillfully capturing multimedia to enhance our visual storytelling.
Don't hesitate to say hello when you see him in action! Christian's dedication and expertise contribute significantly to our mission of delivering exceptional experiences to our valued clients.