28 Oct

DID YOU KNOW YOUR BASEMENT COULD HELP PAY YOUR BILLS? AND INFLATE YOUR HOME'S VALUE?

We deal with many first-time home buyers that need income from a basement apartment to help carry the costs of their new home. But a basement apartment isn't just for the first-time homebuyer trying to enter an increasingly expensive home market. It can also be used by an existing homeowner to help pay bills, or even as the first step toward building yourself a property portfolio. Your basement is not just an under-utilized room in your home, it could actually be someone's home.

The main benefit of a legal basement apartment is that it can provide you with additional income and likely increase the overall value of your home.

But it must comply with the local zoning by laws and fire code. We could go into detail here, but we'll just say work with a trusted experienced basement specialist, and never proceed without a permit. The small cost of a permit can save you peace of mind and a lot of money.

Some homeowners have had to spend tens of thousands of dollars to bring their basement apartment up to code, after complaints from neighbours, or work orders placed on their property by the fire or building department. And imagine if there was a fire or some other issue within your home, and you found out your illegal basement apartment invalidated your home insurance. Our advice is always, do it right the first time. It will save you money.

You should also know that any basement renovation that contains a cooking appliance will be deemed a second suite whether you intend to rent it out or not. So do be careful.The second suite must be self-contained with its own kitchen and bathroom;

If you decide to forgo a renovation, and instead buy a property with a second suite, make sure it is legal as well. If you are looking at a property and the basement apartment is being advertised as a "nanny suite" or "in-law apartment", do not be fooled. This unit is most likely illegal. Do your research and avoid getting burned.

It is very important to conduct the proper research in advance before renting your basement to a residential tenant as well. Being careful can save you unnecessary lost rent, repairs and legal costs.

Consider advertising your rental unit in the local newspaper or at a nearby university for students, as well as websites such as viewit.ca, kiijii.com or gottarent.com. We even suggest testing the market by advertising your basement before you commit to a build to gauge geographical interest in your home, neighbourhood or city. And depending on where you live, you could even consider short-term rental income by listing the unit on AirBNB.com

You must also be very careful when interviewing any potential tenant that you do not inadvertently violate any sections of the Human Rights Code by asking any inappropriate questions.

You are permitted to ask a tenant on a rental application if they smoke, whether they have pets and how many people will be living with them in the apartment. You can also ask for references and their rental history.

You cannot ask about their ethnic background, religious or sexual preference or marital status.

Be very diligent to check the tenant's credit, employment references, and prior landlords.
Again, websites such as www.tenantverification.ca or rentcheck.ca can come in handy here, allowing you to conduct a credit check on a potential tenant.

Check phone numbers of all references to make sure they are who the tenant says they are.

Ask for a current pay stub from where they work.

By not doing careful research in advance, you will find out later that trying to evict a tenant from the home you own is not as easy as TV and Movies have lead you to believe.

Unfortunately, professional tenants who know how to work the legal system can delay proceedings by up to six months. Such tenants can cause severe financial hardship for landlords.

There are also, of course, responsible tenants who take excellent care of their rental home, in many cases better than even an owner would. By making sure that you find these tenants in advance, you will not have to worry about the difficulties or the costs that will be incurred if you later need to evict them.

A basement apartment, or indeed multiple basement apartments and main floor dwelling, if created and rented out properly, can give you peace of mind and additional income to assist you in both carrying the costs of your home and increasing its long term value while also setting you up for a new career as a land lord. If that's something that interests you, of course 😉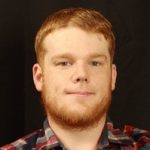 Christian Saunders, a seasoned marketing professional hailing from Toronto, Ontario, brings over 5 years of valuable experience to our team.
As a key member of our company, Christian plays a pivotal role in crafting compelling content that you encounter on our website and social media platforms. With a keen eye for detail and a passion for effective communication, Christian ensures that our brand's message resonates with our target audience. Beyond his desk, you might spot Christian on our job sites, skillfully capturing multimedia to enhance our visual storytelling.
Don't hesitate to say hello when you see him in action! Christian's dedication and expertise contribute significantly to our mission of delivering exceptional experiences to our valued clients.