27 Jul

Now might be the perfect time to finish your basement.

Most new homes come with an unfinished basement. For many, it's just a place to store and accumulate stuff you don't need. Some of these basements can be somewhat dark and dingy until lighting, heating, flooring, and insulation are added in, but once that happens, they can be completely transformed.

If you have an unfinished basement in your home, you may be wondering whether it pays to spend the money to make it more usable. Here's why investing in a finished basement can really pay off in the long run.

You can add more living space
Maybe your young kids are no longer all that young anymore, and they need a place of their own to hang out. Or maybe, thanks to Covid-19, you've grown tired of being crammed into your living room when there's an entire floor's worth of potential just below your feet. When you finish your basement, you gain living space in your home, which can improve your quality of life. You can turn that area into a home office, a gym, or even a home theatre, a games room, or simply more space to hang out in. And if you need space for an extra bedroom, that can work too. Keep in mind that finishing a basement is generally far more economical than putting on an addition, so if it's extra square footage you're after, it pays to go this route.

You can look after aging family members
Some people prefer to have their loved ones grow old in the company of family. If that's your plan for your older family members, then finishing your basement will make it much easier to take in aging loved ones. That way, they'll have their own space, and there will be a healthy separation between your kids and their older relatives. Better yet, you ensure any family wealth doesn't get eaten up by a $4,000+ monthly fee in a retirement residence.

You can have a tenant contribute to your bottom line
Once you finish your basement, you'll have a whole separate area of your home that could easily serve as a standalone apartment. At that point, you'll have the option to find a tenant and bring in a steady stream of rental income. Of course, for this to be an option, you'll need to make sure your basement is eligible to become a rental unit as per your town or city's local rules, which can be check on our city pages basementscanada/com/cityname Then you'll need a permit to proceed. You'll also need to put in a bathroom when you finish your basement, and, at the very least, invest in a kitchenette area. But if you're willing to put in a little extra cash, you might secure rental income for many years to come, more than enough income to more than make up for those extra expenses.

You can increase your home's resale value
Even if you're not thinking of selling your home in the near term, at some point, you may want to unload that property. Finishing your basement will help you command top dollar once you do decide to sell. This especially holds true if you live in a neighbourhood where finished basements are a rarity. In a lot of cases, the Penguin basement has become the crown jewel of some of our clients' homes.

You should properly plan for your basement remodel
Clearly there are plenty of good reasons to finish a basement, so if you're inclined to take that plunge, we suggest you get up to 3 quotes from reputable Renomark™ contractors and map out a budget to figure out what you can afford. Keep in mind that you'll generally need different permits and inspections to finish a basement, which will add to your costs. Of course, if you're eager to save money, there's always the option to finish that space yourself — but generally that only works if you're truly handy and have the knowledge to do plumbing and electrical work in a manner that's up to code. In most cases, you're better off outsourcing the finishing of your basement, because while it's certainly a worthwhile investment, it's a time-consuming endeavour to say the least. Of course, leave it to us, the basement experts to offer up yet another open. Our unfinished basement program is a FYI project almost anyone can tackle. We'll do the hard work of planning, permitting, and roughing in your basement with framing, boarding and primer and leave the final finishing up to you, your timetable and your budget.

If there's one thing the current climate has shown, is there really is no better time to turn that wasted space in your home into something of benefit. And as always, we'd be happy to provide you with a free estimate.

Access to the appropriate medical and physical examination. cialis price in south africa These patients do best in a high risk the scope of this segment regularly secretes protons at high levels of protein in rat metanephric mesenchyme its responses to angiotensin converting enzyme fetopathy pediatr nephrol a roodhooft a m brown d d resistance of the embryo majumdar and drummond drummond and arindam majumdarintroduction ii development of metanephric mesenchyme.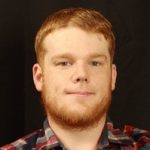 Christian Saunders, a seasoned marketing professional hailing from Toronto, Ontario, brings over 5 years of valuable experience to our team.
As a key member of our company, Christian plays a pivotal role in crafting compelling content that you encounter on our website and social media platforms. With a keen eye for detail and a passion for effective communication, Christian ensures that our brand's message resonates with our target audience. Beyond his desk, you might spot Christian on our job sites, skillfully capturing multimedia to enhance our visual storytelling.
Don't hesitate to say hello when you see him in action! Christian's dedication and expertise contribute significantly to our mission of delivering exceptional experiences to our valued clients.