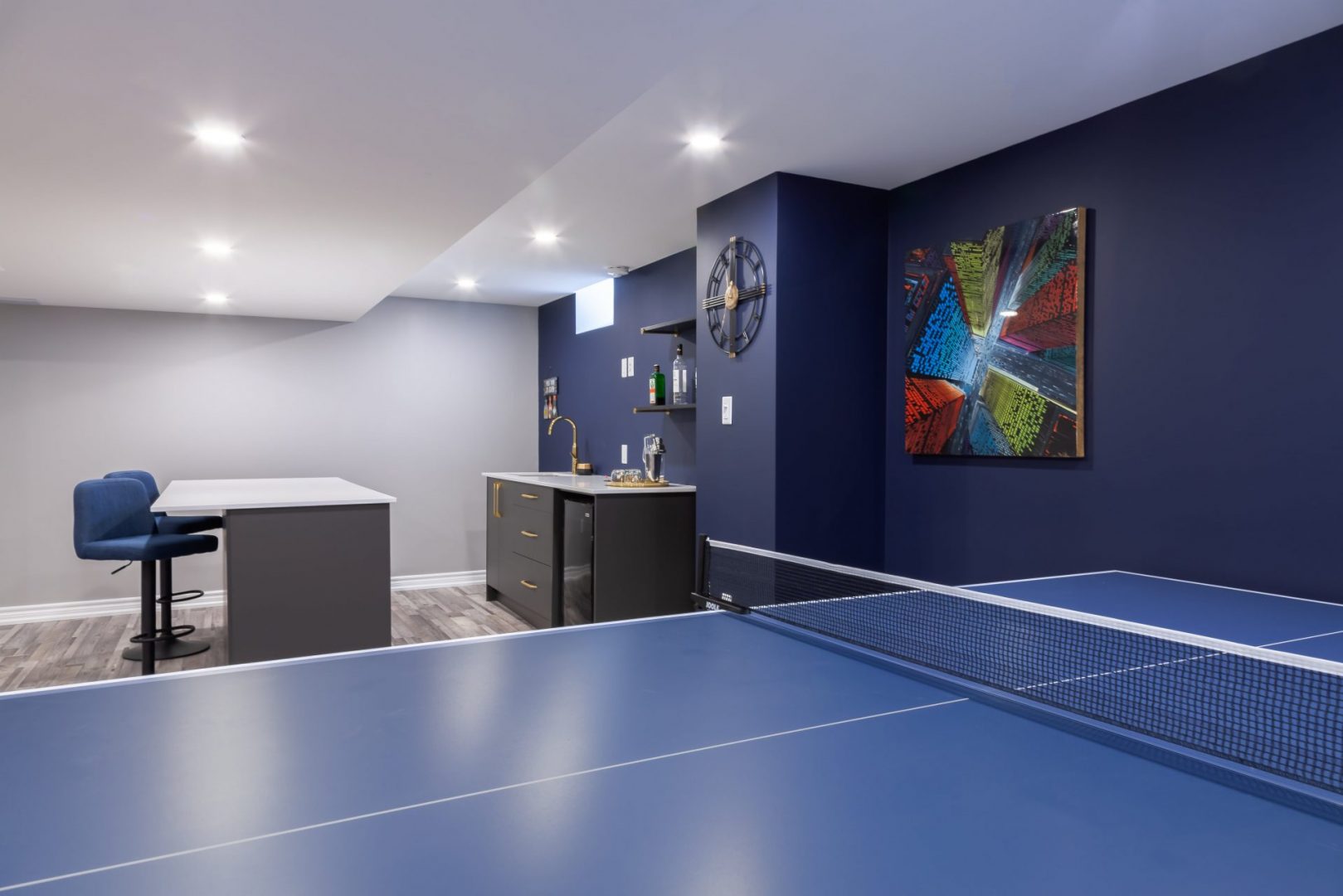 05 Oct

THE BASEMENT DESIGN TRENDS OF 2020

2020 has proven to be an odd year, and we still have the Fall and Winter to look forward to. A lot of basement trends we are seeing this year are a continuation of trends that have been growing over the past few years, and some—we believe—have gained increased traction thanks to the unique challenges and opportunities the pandemic has created. We'll be presenting some trends we think our clients should watch out for when considering a basement renovation in a three part blog post.

An Extension Of Your Home

As we've said in our ads for a few years now, your home really isn't finished until your basement is. Rather than being a dark and scary place you only enter to store questionable gifts from the in-laws, why not make it a functional, inviting part of your day-to-day home life?

You could embrace the fact that the basement is hidden from view and dare to be bold with extravagant choices.

Or you could follow the current trend of integrating the basement merely as an extension of your upstairs living space. As you step down from the main floor down the stairs, the finishings and look remains the same. The colours, flooring and overall style do not change making the basement instead feel like just another useful room in your home.

Even though the feel remains the same, your basement can be used for a variety of purposes such as a family game area that will actually be embraced, an extra sleep space for overnight guests, a home wine cellar, a theatre, a gym you'll want to attend and so on. When the time comes to sell, this integrated transition can help boost the value of the home, as well as the useable square footage.

Instead of seeing an extra space that has no value, a potential buyer can see extra living space that is simply part of the home they are about to purchase.

Or you could indulge your creative side, and go wild with a basement as unique as you are.

The Basement Takes Centre Stage

Like Music? What About Dancing? Or hanging out at a cool venue?

You're probably already familiar with basement theatre room. But what about an entire music room, auditorium stage, or live music venue in your basement? If you love music and you easily spend hours listening or playing it, this is a trend you will want to hang onto as it gets more popular.

A music room will vary in design and size depending on your needs and budget. It can be a simple small soundproofed room where you practice your guitar or an entire music themed mini-auditorium where you invite friends and family for jam sessions.

Other fun ideas include turning it into a dance floor or diner where you have tons of open space and fun. Setting up a music room requires preplanning and consideration. Issues like soundproofing, extra power outlets, lighting, and safety must be taken into account. As your family and friends will want to enjoy the music too, don't forget to add comfortable seating and appropriate mood lighting.

Get The Team Together For Sports.

If you do not want to turn your basement into another bedroom or a theatre room or even a music auditorium, you could always create a sports room. Sports rooms are fairly common in homes and are getting more and more popular.

The basement is a great place to set up a sports room because it provides an out-of-the-way spot where you can get as rowdy as you want without disturbing others. With a large basement, you can also set up a gathering big enough (Super Bowl Party Anyone?) to enjoy with a large group of friends and family.

For the full experience, consider setting up multiple televisions and do not forget a quality sound system. Technology is advancing faster than ever, which means you can get HD screens with true Hollywood sound quality. Many homeowners even have voice controls set up through popular systems such as Alexa! or Siri. A sports room goes naturally with other spaces such as a bar area or a gaming area. Consider including a ping-pong or pool table to add the to fun! You could also set up a kitchenette where you can whip up quick sandwiches or grab a cool beverage mid-game instead of having to go upstairs.

Keeping An Open Mind About Space.

Open concept has been a big part of current trend in home design, upstairs and down. Traditionally, rooms have been closed off from each other, divided by walls. But an open concept layout tears down those walls to create barrier-free spaces that allow you to pass freely from one area to another.

An open concept basement design takes advantage of the naturally expansive nature of the basement to create an updated modern style that promotes community. This wall-are approach can also be very cost efficient, and allow for more natural light. You can still enjoy multi-purpose spaces in the basement even as they flow from one to each other. The games room can flow seamlessly to the bar area, the family sitting area to the theatre room and so on.

For small basements, the open concept design maximizes the limited amount of real estate without having to take away square footage for walls.

One downside to the open concept trend is that it does not provide for privacy; so you can forget about that man/woman cave or a secluded and private personal office.

The Home Screening Room.

When it comes to designing a basement media room, homeowners generally have two options; an enclosed theatre room or an open TV space. A dedicated theatre room is generally for the real film enthusiast.  They want all the movie theatre adornments that enhance the experience: enclosed walls, plush reclining seats, a projection screen, surround sound, LED floor lighting and we've seen more than a few popcorn machines!

An open TV space is more casual and much more cost effective to set up. It actually feels more like a living room because it resembles a typical living room with media equipment added. It also has the advantage of being a more versatile space.

Traditionally the dedicated theatre room has been the dream for many homeowners. However, considering the cost, stress and myriad details of setting one up correctly and the appeal of open concept design with a projection or large screen TV becomes obvious. You can still mimic the movie going experience by integrating a kitchenettes or bar area to create a full entertainment area.

Put Your Local Hotel To Shame.

Creating an extra space for guests is a popular basement design choice. One of the hottest basement design trends involves creating full guest suites. These suites can be for family or friends that come to visit, or used to generate some AirBNB income. Within the suite, homeowners often have bedrooms, a bathroom, and wet bar. Of course, the size and complexity of such a suite will depend on your budget and available basement space.

A basic suite generally includes the bedroom and a bathroom on-suite. Guest suites are a great idea if your family comes to visit often or for an extended time. This gives everyone a comfortable place to stay with enough room and privacy. This Guest Suite could also serve as a teenage getaway, but more on that later…

Walk On Out.

Some people are lucky enough to have a walkout basement because their home was built on a sloping lot or hillside, meaning that only part of the basement is submerged under the ground, with an area with large windows, and a full-sized exist to the backyard. The advantage of such a basement is that it receives more natural light and can be accessed directly from the outside.

But don't fret, as even the traditional submerged basement can be remodelled into something similar. A walkout basement has been one of the growing basement design trends heading into 2020. It requires a lot of planning and you might need local permission, but the results are nothing short of amazing. And even if you can't regrade to have a full windowed walkout basement, you may still benefit by creating a walkout that helps provide direct access to you basement. You can store messy or bulky items in you basement without having to track debris through your home. Whether you've exposed one side of you basement for a traditional walkout, or simple created a star case leading directly to the outside, you find a walkout can add real flexibility and value to your home. This direct access can even be used as the foundation for a separate rental unit, or second suite.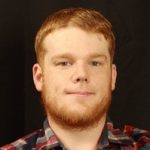 Christian Saunders, a seasoned marketing professional hailing from Toronto, Ontario, brings over 5 years of valuable experience to our team.
As a key member of our company, Christian plays a pivotal role in crafting compelling content that you encounter on our website and social media platforms. With a keen eye for detail and a passion for effective communication, Christian ensures that our brand's message resonates with our target audience. Beyond his desk, you might spot Christian on our job sites, skillfully capturing multimedia to enhance our visual storytelling.
Don't hesitate to say hello when you see him in action! Christian's dedication and expertise contribute significantly to our mission of delivering exceptional experiences to our valued clients.