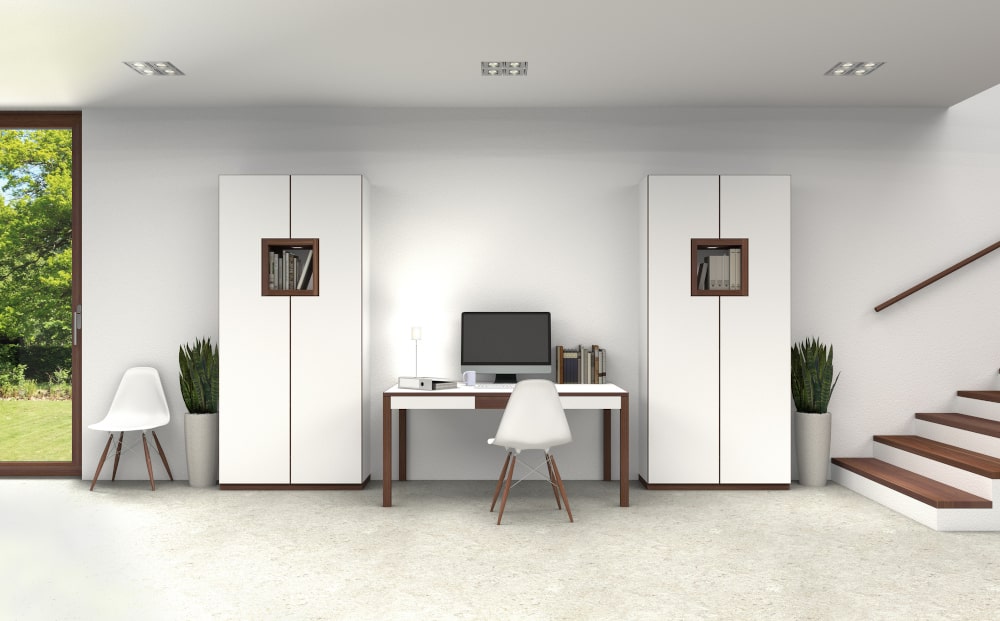 21 Oct

Best Basement Office Ideas
Table of Contents
When it comes to basement renovation, one of the most common requests among homeowners across the country is the idea of turning an otherwise idle basement into a basement home office.
There are a number of reasons why Canadians may want to transform their basements into basement home offices, including repurposing unused space, wanting their own space in their home for some privacy, or simply looking to craft a new room design from scratch.
However, there are a number of important factors to take into consideration when turning your basement into a home office, including the benefits the office will bring, key considerations, and what the renovation process will look like.

The Benefits of a Basement Home Office
Basement office spaces can offer a myriad of benefits for homeowners. Some of these benefits include:
Increased Personal Space
Whether you're creating an office space from which to work from home or a tranquil place to relax and store your book collection, a home office gives you space that's just yours. To make sure you're getting plenty of "you" time, consider soundproofing the area to keep out household noises.
A Professional Setting in the Comfort of Your Home
Not only will a basement office allow you to work from a more flexible environment, but it will also give you a professional setting from which you can work from home. The right small business basement office can make an even better impression than a rented location to meet clients or host meetings.
More Living Space
For many Canadians, an unfinished basement is a source of wasted space in your home with often untapped potential. By building a basement office you can love, you can make better use of the spaces within your home.
While the prospect of designing a brand new office in your basement is exciting, it can still sometimes be hard to figure out exactly what you should do with your space. Some basement home office ideas include:
Storage and Built-In ShelvingNothing increases a home basement's value and aesthetic more than built-in shelving. Whether you decide to store beloved books, awards, or mementos on your shelves is up to you: regardless of what you choose to display, it'll look great on some new shelving.
Versatile SpaceMore and more homeowners of the modern day are looking to incorporate multi-home spaces and rooms into their homes. Take the time to plan out exactly what you're looking for to create multiple workstations in your basement office.
Convenient Coffee StationIf you're someone who needs a couple of cups of joe to get you through your day, a coffee station can be the perfect opportunity to provide you with exactly what you need. Design an alcove with an espresso machine and never worry about having to go to your local Starbucks again.
Basement Renovation: Key Considerations
Renovating a new basement office can be daunting, with countless ideas floating through your head. Luckily, there are a few key elements to take into consideration to help guide you.
Budget
Regardless of the specifics of your new basement office ideas, you will still most likely need to stick to a budget. Consider sorting features into "musts" and those that are "optional." This will help you identify what you can feasibly put in your office space when looking to craft a budget.
Lighting
Lighting for basement office spaces is quite fun to play around with, and you'll want to make sure you bring in as much light as you can. If you're able to, look to include windows and skylights. If your basement does not offer space for this, coordinate light fixtures and bulb colours to create a well-lit space you can love.
Square Footage
Your unfinished basement likely offers a lot of space, but you still need to think about how to use that space wisely and what will fit. Multi-functional pieces will allow you to create multiple areas in one room (such as panelling hiding a desk doubling as a projector screen).
Outlets and Wi-Fi
Your basement's outlets need consideration when renovating. Once you've planned out your new basement office ideas, a contractor will help you sort through your ideas to ensure everything has the access it needs to an adequate power source or supply in your basement.
In addition, make sure you can get a Wi-Fi signal in your basement office. If not, contact your internet provider, who will then send out a technician to help get a Wi-Fi signal to your basement office space.

The Renovation Process for Your New Basement Office
The renovation process for your basement office will depend on what you're looking to accomplish. Simpler changes, such as painting or redecorating, can be completed in as little time as a day or two, while a full renovation job can take months. A renovation will typically follow these steps:
Demo and Prep: Your contractor will remove anything they need to from the space, as well as get it prepped for projects.
Framing, Plumbing, Electricity, and Insulation: Framing is the first step, as it decides where everything will go. Plumbing and electricity are completed at this stage as well, as they go into the walls. Insulation will then cover these items up.
Drywall: Drywall goes up, helping you really see how your room is taking shape.
Paint, Flooring, Fixtures, and Finishing Touches: This last step features everything that makes your room unique. Go as wild or demure as you want to ensure your basement office shows off your personality.
At Penguin Basement, we provide you with the basement of your dreams, no matter how big or small the project is. Whether you want to create a large office that encompasses the whole level or a small work nook that's functional and beautiful, Penguin Basements has you covered. Contact us today for a free consultation to create the basement of your dreams.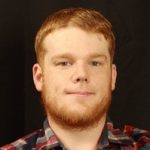 Christian Saunders, a seasoned marketing professional hailing from Toronto, Ontario, brings over 5 years of valuable experience to our team.
As a key member of our company, Christian plays a pivotal role in crafting compelling content that you encounter on our website and social media platforms. With a keen eye for detail and a passion for effective communication, Christian ensures that our brand's message resonates with our target audience. Beyond his desk, you might spot Christian on our job sites, skillfully capturing multimedia to enhance our visual storytelling.
Don't hesitate to say hello when you see him in action! Christian's dedication and expertise contribute significantly to our mission of delivering exceptional experiences to our valued clients.