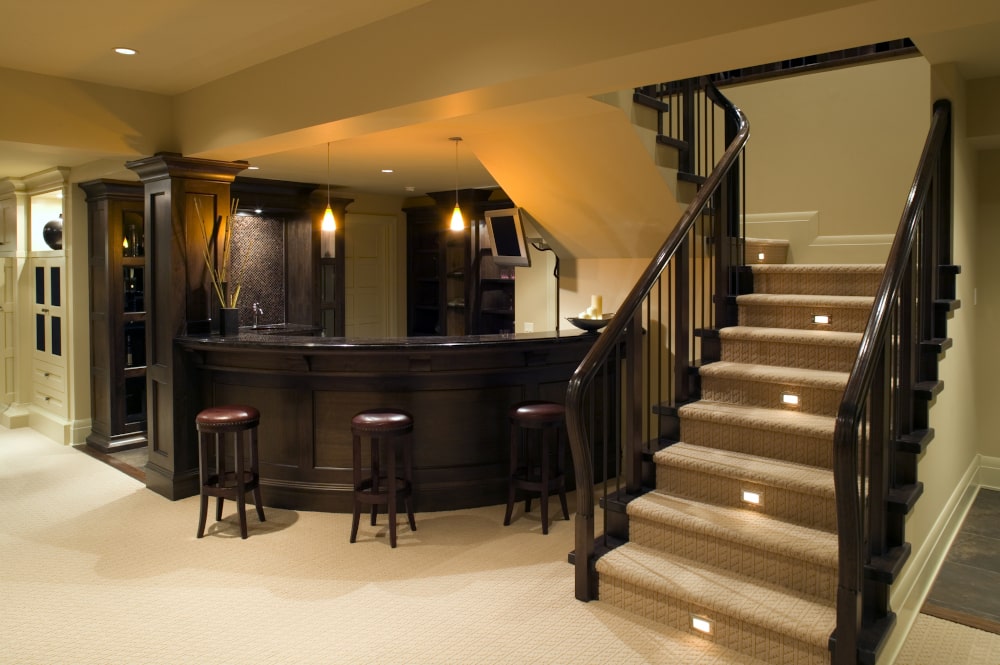 21 Nov

How to Choose Basement Lighting

Designing your basement lighting is essential during your home's remodelling or building stage. It enhances your home's appeal and elevates its status to a more advanced setting.
Key Considerations When Lighting a Basement
Developing a solid and sound lighting plan for a home boosts its design elements, adds safety, and enhances its enjoyment and value.
Basements receive less natural light than other parts of the house. Using more artificial lighting is more expensive and retroactively difficult; therefore, planning your basement lighting right is essential.
So, when choosing the lighting for your basement, keep an eye on the following key aspects:
1. Brightness
Ensure you choose the appropriate lighting that will make your basement room appealing and a cozy atmosphere good for any function. Consider a warm white colour that offers neutral lighting, thereby boosting the look of your basement.
2. Infrastructure
Your basement should be fitted with appropriate infrastructures such as windows, outside entrances, heating, and lighting equipment. This infrastructure improves the look and the overall value of your home, alongside avoiding structural failures that can affect upper floors.
3. Interior design
The interior design of a basement should be structured with appropriate elements to ease the flow of air for ventilation and allow enough natural light, thus improving the home's look. Fitting the interior can boost the quality and intensity of light in the basement.
Best Basement Lighting Ideas
Incorporating your basement lighting into a functional and beautiful space is the best way to elevate the look of your house. Here is a look at some of the best basement lighting ideas you should embrace:
1. Develop lighting layers
Creating lighting layers brings a more flexible space and greater ambient light. The layers should fit the setting of the basement and look appealing.
2. Choose wall lights
Since basements have few windows, adding more of them comes with a cost, so having wall lights is a great alternative when it comes to bringing in more light. Wall lights can make the colours and textures of your basement warm and cozy, thus drawing the eye away from the ceiling.
3. Divert home strain when working
If your basement idea involves locating a standard home office, planning enough illumination for the desk reduces overall eye strain when working for a long time. Ensure you combine wall lights with desk lamps at an angle to enhance the lighting in particular areas required.
4. Enhance the basement with live lighting
Boosting basement lighting with higher effects, such as a basement corridor illuminated with decorative wall lights, can make your basement space more open and a decorated arena with appealing natural light.
Upgrade Your Basement Lighting
Upgrading your basement lighting is an excellent approach to elevating the status of your home. You will also benefit from a longer life span per bulb when it comes to fantastic energy savings.
In the world of basement renovation, Penguin Basements, through its years of experience and expertise, is an expert at system integrations using smart technologies to provide comprehensive solutions for indoor developments.
Our extensive, reliable, and friendly solutions can upgrade building infrastructures to a more transformed and progressed setting. We rely on the latest architectural designs and smart technologies when upgrading your home or remodelling your basement.
At Penguin Basements, our team is here for you, no matter what your idea for your basement remodelling project entails. Reach out to a member of our team today to get started on your new basement idea!
Frequently Asked Questions
What colour light is best for a basement?
Choosing the best colour for your basement may be a challenge, as colour temperature can have a massive impact on the general look of your basement.
Cooler colours are the best option for uniformly lit spaces such as living rooms. LED recessing lighting can serve as a great alternative for basement lighting, since it offers widespread light all over the basement.
Joining lighting with an appropriate layout ensures no dark spots in the basement when lights are on, making the space more inviting. Recessed lighting in different sizes comes in handy for essential uses.  Larger sizes are used for general lighting, while smaller ones provide a more focused light. In addition, LED lightings come in diverse colour temperatures, from warm to cool white.
Warm white offers a welcoming colour, whereas cool whites develop a strong light source. Warm lighting can also be found in accent lamp lighting.
How do I plan my basement lighting?
Planning your basement lighting is essential, as basements tend to have few or no windows. Proper planning ensures the basement gets excellent illumination alongside enough light for particular tasks, thus enhancing the look of the space.
Even though your basement ideas may involve a kitchen, bedroom, living room, or bathroom, the lighting must enable these activities, and allow changes as required. Your basement deserves aesthetic lighting just like any other room.
Embrace wall lights to increase the appeal of your space and offer inviting lighting for your basement. Wall lights optimize standard light, thus offering adequate illumination. Boosting natural light with décor also provides a clearer space with a nice view.
It is recommended to keep light colours to enhance natural light. Generally, when planning your basement lighting, consider brightness, flexibility, room usage, and room design.
How many lights should be in a basement room?
The number of required recessed lights to be fixed in your basement room depends entirely on the general size and shape of the room. Most designers use the base rule that a given recessed light can cover around 70 square feet.
Also, when gauging the number of lights required, it is important to know where the lights will be placed – usually, lights are placed in a straight row through the ceiling with more open room for uniform lighting. Moreover, the number of lights can change depending on the room; for instance, a bedroom needs only two recessed lights, while a living of the same size can require four lights.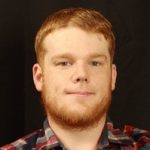 Christian Saunders, a seasoned marketing professional hailing from Toronto, Ontario, brings over 5 years of valuable experience to our team.
As a key member of our company, Christian plays a pivotal role in crafting compelling content that you encounter on our website and social media platforms. With a keen eye for detail and a passion for effective communication, Christian ensures that our brand's message resonates with our target audience. Beyond his desk, you might spot Christian on our job sites, skillfully capturing multimedia to enhance our visual storytelling.
Don't hesitate to say hello when you see him in action! Christian's dedication and expertise contribute significantly to our mission of delivering exceptional experiences to our valued clients.