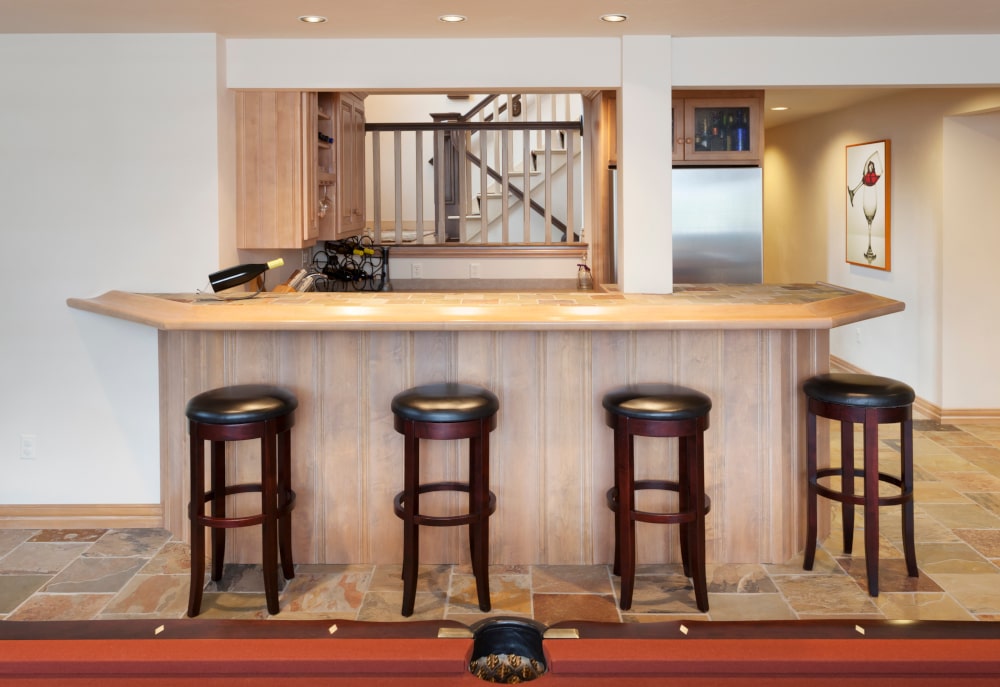 02 Feb

Basement Bar Ideas

Creating a basement bar is an exciting endeavour that can provide you with years of entertainment and relaxation. Whether you are looking for ways to entertain guests or simply want a place to unwind, there is no shortage of creative ideas when it comes to designing the perfect space.

From crafting an old-world charm to bringing forth contemporary designs, basement bars offer endless possibilities for personalization. With careful planning, any homeowner can design the ultimate hangout spot in their basement with minimal effort and expense.
Modern Basement Bar Ideas
When it comes to modern basement bar ideas, there are countless possibilities that can be tailored according to individual tastes and preferences. It's important to consider factors such as décor, lighting, seating options, and storage capacity when planning for your modern basement bar.
Incorporating sleek furniture with low profiles will give the room a contemporary feel; further accentuating this look requires creative solutions such as opting for custom-made bars or shelves that make use of available space more efficiently.
Lighting should also be carefully placed – mood lighting can add depth and character, while recessed bulbs provide ample task light.
Comfortable seating is essential for any bar setting, so choose chairs or stools which offer back support and swivel capabilities. Additionally, creating storage space through built-in cabinets or cupboards is highly recommended to keep the area tidy and organized on a daily basis.
Basement Wet Bar Ideas
Wet bars are an excellent way to introduce a high-end and sophisticated look into any space. With some careful consideration, you can create a stylish and functional wet bar that works with your existing design aesthetic.
Consider adding decorative tile backsplashes or brushed stainless steel appliances for a truly luxurious feel. Don't forget to add plenty of storage solutions so that all of your ingredients, glasses, and other supplies stay organized and out of sight.
Small Basement Bar Ideas
A small basement bar is an ideal way to enhance ambiance and atmosphere while entertaining guests. The following small basement bar ideas will help bring your vision to life:
Investigate different design options that fit your space. Get creative with built-in shelving, wall-mounted bottle holders, or furniture pieces for storage needs.
Natural light from windows or overhead track lighting can create an inviting atmosphere. Utilize task lighting for smaller areas such as underneath cabinets and shelves.
Include comfortable seating by incorporating chairs, stools, couches, or benches around the area.
When designing a small basement bar, it's important to take into account the size of the room while also creating a functional and stylish environment. Doing so will ensure that you have plenty of seating and entertainment choices within your limited dimensions.
Rustic Bar Ideas
A rustic theme for your basement bar can be both timeless and cost-effective. When creating a unique, rustic atmosphere, consider the following:
Use reclaimed wood or old furniture pieces as bar counters and shelves;
Adorn walls with vintage signs and artwork;
Introduce natural textures such as leather sofas, etc.;
Include antiques such as an old gramophone or lanterns.
This will create a warm and inviting feel that is sure to delight guests. With careful consideration of these features, you can easily come up with a perfect design plan for your home's basement bar area.
Mini Bar Ideas
When considering what kinds of items should go into your basement mini bar, there are many directions you can pursue depending on your style preference and budget. A variety of drink preparation tools such as shakers, strainers, bottle openers, shot glasses, decanters, and ice buckets will add an air of sophistication to any at-home bar setup.
A basement bar offers an area for your guests to socialize, and provides a convenient and stylish spot for hosting parties. With so many different styles of bars available, it can be difficult to decide which one best fits your needs. Fortunately, there are plenty of ideas out there, from modern wet bars complete with sleek cabinetry and accents to rustic designs utilizing salvaged materials. No matter what style you choose, having a dedicated space for drinks and entertainment will bring life to any gathering.
At Penguin Basements, we value the potential of a well-designed basement bar, and work with each and every one of our customers personally to help bring their dreams into reality. Reach out to a member of our dedicated team today to get started on designing the basement bar of your dreams.
Frequently Asked Questions
What Should a Basement Bar Have?
A basement bar is the perfect way to add a touch of luxury and sophistication to any home. However, when designing your basement bar, there are a number of components that must be included in order to ensure that your new space functions properly.
The most important component of a basement bar is seating; this allows people to comfortably sit while they enjoy their beverages. Additionally, cabinetry should also be installed so that bottles, glasses, and other items necessary for serving drinks can be stored neatly away when not in use. Shelving is another essential element, since it provides an area where liquors and mixers can be displayed prominently.
Finally, incorporating some type of countertop surface will allow you to easily prepare drinks without having to move around too much.
How Much Does It Cost to Add a Bar to The Basement?
In order to get an accurate estimate for adding a bar to your basement space, it is important to understand what components go into making up the total cost of installation:
Material Costs – This includes cabinetry, countertops, and flooring as well as other items such as furniture or fixtures necessary for completing the project.
Labour Costs – Depending on the complexity of the design and type of work required, this could involve hiring contractors for electrical wiring or plumbing installations.
Design Fees – If drafting services are utilized for designing custom features or incorporating special requests in the layout, then extra fees may apply.
Installation Expenses – These may include delivery charges or removal/disposal fees if replacing existing elements in your home's current setup.
How Much Space Should You Have Behind a Bar?
When constructing a bar in the basement, it is important to consider how much space should be allocated behind the bar itself. This will ensure that you can move around and access what you need with ease.
When planning for your own basement bar idea, here are five key points to keep in mind:
Choose an area of the room with enough length to fit your desired size of the bar or countertop;
Allow for at least 5 feet between the back wall and front edge of the bartop;
Make sure there is sufficient walking space between equipment and walls/corners;
Consider adding extra storage under or within arm's reach from where you'll be standing;
Provide adequate lighting so that mixing drinks, restocking supplies, and cleaning surfaces can be done safely and effectively.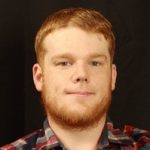 Christian Saunders, a seasoned marketing professional hailing from Toronto, Ontario, brings over 5 years of valuable experience to our team.
As a key member of our company, Christian plays a pivotal role in crafting compelling content that you encounter on our website and social media platforms. With a keen eye for detail and a passion for effective communication, Christian ensures that our brand's message resonates with our target audience. Beyond his desk, you might spot Christian on our job sites, skillfully capturing multimedia to enhance our visual storytelling.
Don't hesitate to say hello when you see him in action! Christian's dedication and expertise contribute significantly to our mission of delivering exceptional experiences to our valued clients.