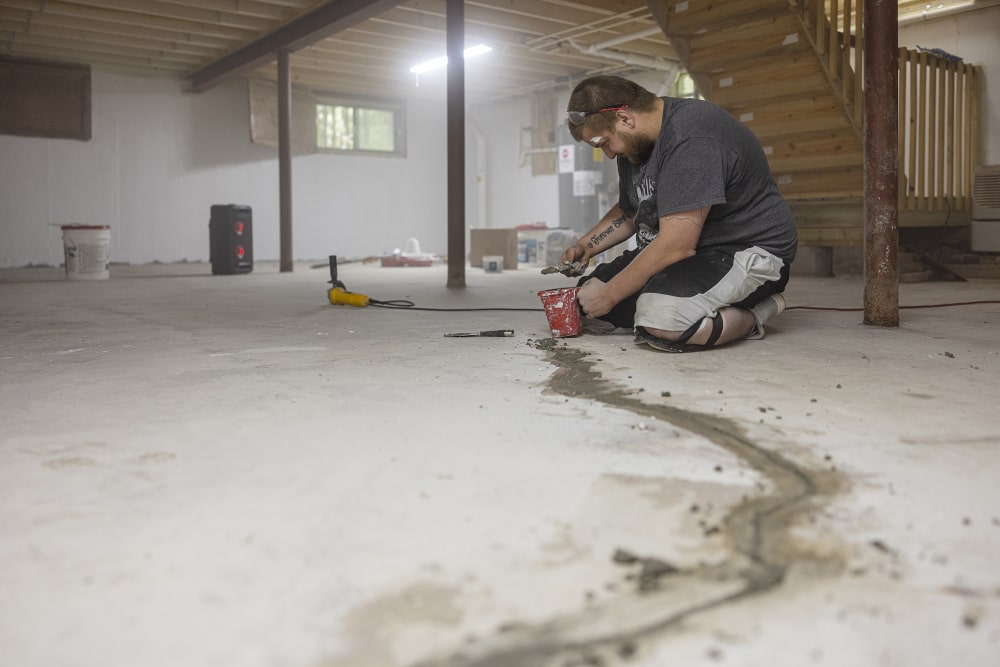 09 Jun

Basement Floor Ideas

When it comes to basement renovations, one essential aspect that often gets overlooked is your choice of flooring.

Your basement is a unique space that requires careful consideration when selecting the right flooring material – that's why it's important to choose a flooring option from your basement flooring ideas that is not only aesthetically pleasing, but also practical and durable.
What is the Best Flooring for a Basement?
The best flooring for a basement is one that can withstand potential moisture issues and provide durability in a below-grade environment. Vinyl flooring has gained popularity as an excellent choice for basements due to its water-resistant properties and durability. It can replicate the look of other flooring materials, such as hardwood or tile, while being more cost-effective and simpler to maintain.
Vinyl flooring comes in a broad array of styles, colours, and patterns, enabling you to achieve your desired basement appearance.
Furthermore, tile flooring is another excellent choice for basements, particularly if you expect high levels of humidity. Ceramic or porcelain tiles are water damage resistant, and can handle heavy foot traffic; they come in various styles, such as wood-look tiles, which can bring an elegant touch to your basement. However, be aware that tile installation might necessitate extra measures to ensure proper waterproofing.
Finally, if you favour the warmth and natural charm of hardwood floors, engineered hardwood is another great option for basements. Unlike solid hardwood, engineered hardwood is designed to better cope with moisture and temperature variations, making it less prone to warping or buckling. It delivers the appearance and sensation of authentic wood while providing enhanced stability.
Best Flooring for Cement Floors
Epoxy coatings are a popular choice for basement floors due to their durability and resistance to moisture, since they create a seamless and glossy surface that can withstand heavy use and spills. Epoxy coatings come in various colours, and can be customized with decorative textures to create a unique look for your basement.
Meanwhile, if you prefer a more industrial or modern aesthetic, consider staining your concrete basement floor. Concrete stains penetrate the surface of your floor to create a permanent colour that enhances the natural beauty of the concrete. Stained concrete floors are also easy to clean and can be sealed for added protection against moisture.
Lastly, carpet tiles can also provide a comfortable and cozy flooring option for cement basement floors. They are easy to install and replace, making them a practical choice for homeowners who want flexibility in design. Carpet tiles also provide insulation and soundproofing benefits, making them ideal for creating a warm and inviting space in your basement.
Modern Flooring Ideas
For homeowners looking to transform their basement into a modern and stylish living area, here are some flooring ideas to consider:
Luxury Vinyl Planks
Luxury vinyl planks (LVP) offer the look of hardwood or stone flooring with added durability and moisture resistance. LVP comes in a variety of styles, including realistic wood grain patterns and natural stone textures. This option is an excellent choice for homeowners seeking a modern aesthetic without compromising on functionality.
Cork Flooring
Cork flooring is an eco-friendly option that can add warmth and cushioning to your basement. It has natural insulating properties, making it comfortable to walk on and energy-efficient. Cork flooring comes in a wide range of colours and patterns, allowing you to create a unique and contemporary look for your basement.
Polished Concrete
Polished concrete floors have gained popularity in modern interior design due to their sleek and minimalist appearance. They can be customized with different levels of sheen, decorative aggregates, or even embedded patterns. Polished concrete is easy to clean and maintain, making it an excellent choice for a contemporary basement.
What Is the Best Flooring for a Basement Cement Floor?
The best flooring options for a basement cement floor are those that can withstand potential moisture issues and provide durability in a below-grade environment.
Some top choices include epoxy coatings, stained concrete, and carpet tiles. These options offer moisture resistance, durability, and can enhance the aesthetics of your basement.
What Flooring Is Not Recommended for Basements?
While there are many suitable flooring options for basements, there are a few types that are generally not recommended due to their vulnerability to moisture and potential damage, and solid hardwood flooring is one such example. Wood is susceptible to warping, buckling, and rotting when exposed to moisture, making it a poor choice for below-grade environments.
Similarly, laminate flooring with a fiberboard core is not recommended, as it can swell and become damaged when exposed to moisture.
Do Basement Floors Need to Breathe?
Contrary to popular belief, basement floors do not need to "breathe" in the same way that walls or roofs do. In fact, allowing excess moisture vapour to seep through your basement floor can lead to problems like mould and mildew.
It is more important to focus on controlling moisture in your basement and ensuring proper ventilation. This can be achieved by choosing flooring materials that are moisture-resistant, and by employing proper moisture mitigation techniques during your renovation process, such as sealing the concrete floor and installing a vapour barrier.
At the end of the day, selecting the right flooring for your basement is essential for creating a functional and inviting space. Whether you prioritize moisture resistance, durability, or a modern aesthetic, there are many flooring options available out there to meet your needs.
Working with a professional basement renovation contractor is essential when exploring your possibilities and ensuring you've chosen the best fit of flooring for your home – after all, with the right flooring, your basement can become a versatile and enjoyable extension of your home. At Penguin Basements, our team is here for you to help you find the perfect choice of flooring for your basement renovation project. Reach out to a member of our team today to get started!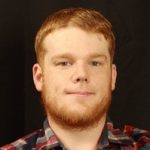 Christian Saunders, a seasoned marketing professional hailing from Toronto, Ontario, brings over 5 years of valuable experience to our team.
As a key member of our company, Christian plays a pivotal role in crafting compelling content that you encounter on our website and social media platforms. With a keen eye for detail and a passion for effective communication, Christian ensures that our brand's message resonates with our target audience. Beyond his desk, you might spot Christian on our job sites, skillfully capturing multimedia to enhance our visual storytelling.
Don't hesitate to say hello when you see him in action! Christian's dedication and expertise contribute significantly to our mission of delivering exceptional experiences to our valued clients.