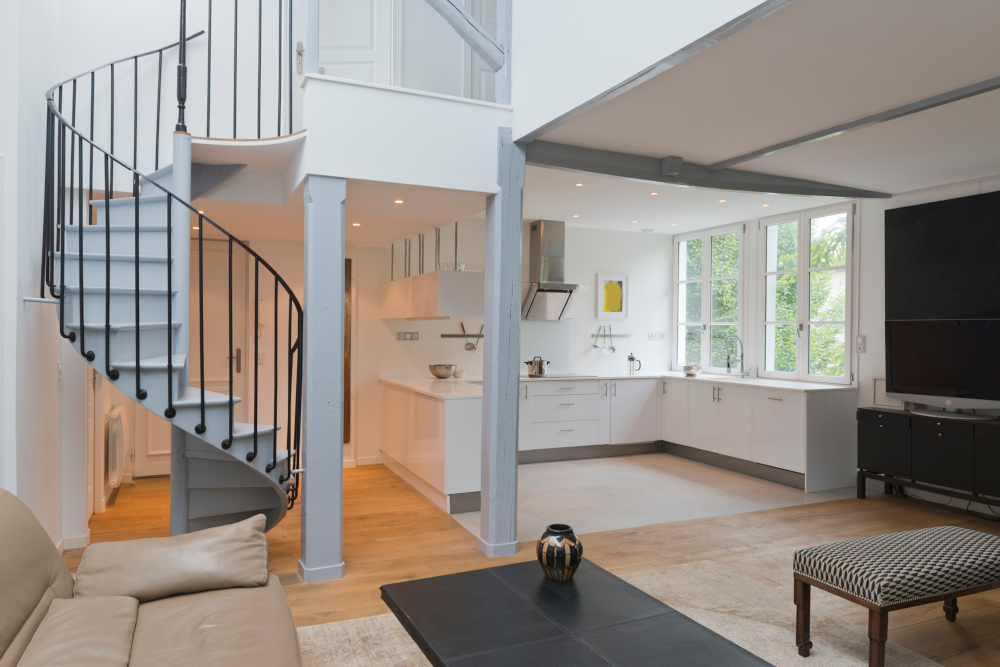 13 Sep

Modern Basement Ideas

The basement of your home is like a hidden treasure, waiting to be unearthed and transformed into a modern, functional, and inviting part of your living space.

Whether you have a finished basement with some outdated design elements or an unfinished space with endless possibilities, there are a plethora of modern basement ideas out there that can help you reimagine this often-underutilized area.
Modern Finished Basement Ideas
A finished basement is a canvas waiting to be adorned with your imagination and style. It represents an opportunity to create a space that seamlessly integrates modern design with functionality, offering a respite from the hustle and bustle of everyday life.
Whether you envision cozy family gatherings, cinematic adventures, or stylish hosting opportunities, the modern finished basement holds the key to fulfilling your dreams.
With the latest advancements in technology, design trends, and innovation, your modern finished basement ideas can become a true extension of your home, a reflection of your taste, and a testament to modern living.
Home Theater Paradise
Transform your basement into a cinematic haven. Incorporate a large screen, comfortable seating, and state-of-the-art sound systems. With basement ideas modern technology, you can install smart projectors and lighting that make every movie night an immersive experience.
Contemporary Bar and Entertainment Zone
For those who love to entertain, a sleek bar area with trendy seating and a big-screen TV can create the ultimate gathering spot. Modernize it further with smart bar appliances and stylish, well-lit shelves for your favourite spirits.
Cozy Guest Suite
If you frequently host guests, consider turning your basement into a luxurious guest suite. A stylish bedroom with an adjoining bathroom will make visitors feel right at home.
Home Office Retreat
As remote work becomes more common, a modern home office in the basement can be a game-changer. Think ergonomic furniture, built-in storage, and an inspiring workspace with plenty of natural light.
Modern Unfinished Basement Ideas
On the other hand, an unfinished basement is its own hidden gem, waiting for your creative touch to bring it to life. It's an expansive canvas with endless potential, offering you the opportunity to craft a space that not only reflects your style, but also serves your specific needs.
Whether you're seeking a rugged industrial vibe, a haven for artistic expression, a dedicated home gym, or a sanctuary for your wine collection, the unfinished basement is your playground for modern innovation.
By embracing the unfinished nature of this type of space in your home, you can infuse a sense of rugged elegance or a touch of whimsical charm, all while preserving the raw beauty that comes with an unfinished canvas. As you explore these modern unfinished basement ideas, you'll find inspiration to mould this space into a haven that complements your lifestyle, your passions, and your vision of modern living.
Industrial Chic
Embrace the industrial look with exposed pipes and concrete floors. Complement the raw elements with contemporary lighting, furniture, and eye-catching artwork.
Art Studio or Workshop
Unleash your creativity by transforming your basement into an art studio or workshop. Invest in ample lighting, storage for your supplies, and designated workspaces that encourage creativity.
Open Concept Gym
Achieve your fitness goals with a modern home gym in your basement. Rubber flooring, wall mirrors, and cutting-edge exercise equipment can make this a motivating and stylish workout space.
Wine Cellar and Tasting Room
For wine connoisseurs, a climate-controlled wine cellar and an elegant tasting room in the basement can be both functional and luxurious.
How Do I Make My Basement Look Modern?
To infuse a modern aesthetic into your basement, consider the following design elements:
Lighting

:

Opt

for contemporary lighting fixtures such as recessed lighting, pendant lights, and sleek wall sconces to illuminate your space.
Colour

Palette

: Choose a neutral colour palette with pops of bold colour as accents. This will create a clean and sophisticated look

that's

quintessentially modern.
Flooring

: Upgrade your basement's flooring with materials like hardwood, polished concrete, or laminate to give it a polished and modern appearance.

Sleek Furniture

: Select minimalist furniture with clean lines and a modern design. This will help create a cohesive and stylish atmosphere.
How Can I Make My Basement Interesting?
To make your basement a captivating and unique space, add architectural elements like exposed brick walls, decorative ceiling tiles, or modern panelling to create visual interest.
Incorporate statement pieces like striking artwork, unique furniture, or a standout area rug that serve as conversation starters, and infuse your personality into the space through custom shelving, built-in bars, or themed decor that reflects your passions and interests.
What Do You Do with Open Basement Space?
An open basement space is a versatile canvas waiting for your creative strokes. Divide the open space into different zones to cater to various needs, such as a play area for kids, a cozy reading nook, and a designated workout corner – or, consider creating an indoor garden oasis with potted plants, vertical gardens, or even a small water feature to infuse life and vibrancy into your basement.
You could even turn one wall into a gallery of your favourite art pieces, photographs, or mementos to create a personalized and intriguing artistic display in your own home.
All in all, your basement is a treasure trove of possibilities, waiting to be unlocked and transformed into a modern, functional, and captivating part of your home. Whether you have a finished basement that needs a facelift or an unfinished space brimming with potential, these modern basement ideas are here to inspire your creativity and help you realize the full potential of your basement.
Ready to embark on your basement transformation journey? At Penguin Basements, we are experts in basement renovations. Our team is here to provide you with professional guidance for all your basement renovation needs – let us help you bring your modern basement ideas to life and create a space that perfectly complements your lifestyle and tastes.
Contact Penguin Basements today for a consultation, and take the first step towards your dream basement for an affordable price!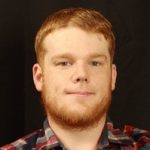 Christian Saunders, a seasoned marketing professional hailing from Toronto, Ontario, brings over 5 years of valuable experience to our team.
As a key member of our company, Christian plays a pivotal role in crafting compelling content that you encounter on our website and social media platforms. With a keen eye for detail and a passion for effective communication, Christian ensures that our brand's message resonates with our target audience. Beyond his desk, you might spot Christian on our job sites, skillfully capturing multimedia to enhance our visual storytelling.
Don't hesitate to say hello when you see him in action! Christian's dedication and expertise contribute significantly to our mission of delivering exceptional experiences to our valued clients.